© 2021 Evolved Contact. All rights reserved
LeadCallers by Evolved Contact
Since 2016, Evolved Contact has helped businesses increase phone, website and campaign conversions.
We are an
extension of your business..
Free Consultation 🌟
Bring the LeadCallers edge to your business
Frequently asked questions
How Does LeadCallers Work?
Simply send us leads direct from marketing activity or in a list. Let us know your desired outcome and we'll take care of the rest.
What type of calling campaigns can I run?
Live transfers, lead qualifying, lead generation from existing customer pool, appointment setting, post sale follow up calling, 3/6/12 month check ins, referral generating, data washing, lead reinvigorating.
Fixed Cost per record called
Free Consultation 🌟
Best suited to companies generating regular leads/enquiries through marketing or wishing to reengage existing customer pools for new opportunities.
Professional AU Based Callers
Fixed rate Per Record Model
Up to 6 Calls Per Contact
Live Transfer, Callback & Appointment Setting
Free Consultation 🌟
Best suited for companies requiring professional outbound customer service calls for increased engagement and direct communication
Fixed Cost per record called
Professional AU Based Callers
Fixed rate Per

Record

Model
Up to 6 Calls Per Contact
Find the right LeadCallers plan for you...
What type of campaigns can't I run?
You can't run cold calling campaigns or campaigns that require payment processing.
How do I start a campaign?
Simply enquire now on this page and one of our professional consultants will call to discuss the best model for you
Is there a contract or lengthy agreement?
No. We offer a month to month agreement with no term contracts. We simply require 14 days notice to cancel your plan prior to your upcoming cycle date, once you become a paid client.
Save

THOUSANDS

OF DOLLARS

in idle wages

and overheads
Free Consultation 🌟
Your business may have unique requirements but never fear, we're here to help! Submit an enquiry below & we'll create a custom plan built around your business needs
Have something unique? Enquire about creating a customised contact centre
Professional AU Based Callers
Full Contact Centre Capabilities
WE HAVE WORKED WITH SOME OF AUSTRALIA'S MOST TRUSTED BRANDS
Automate or bulk send your leads to the LeadCaller platform
LeadCallers will call your leads up to 6 times to get your outcome
Receive live transfer or qualified call outcomes in real time.
You might be wondering how it works...
"LeadCallers firmly believe in performance and providing solutions for customers that work and deliver results. Responsive and flexible, we've found them to be a great partner in helping us meet our business needs. Highly recommend."
DAVID BRUCE, DIRECTOR OF MARKETING. DPN / DIRECT PROPERTY NETWORK AUSTRALIA
Increase your Qualified Customers & Appointments by

over 400%

from in-sourcing LeadCallers expert team.
Get your Sales team closing more by enriching their pipeline with qualified customers that directly express interest in your products and services
LeadCallers provides your business with a low, fixed-cost pricing model

providing you with full cost transparency
LeadCallers provide your business access to a team of expertly-trained, AU-based, virtual sales staff at a fraction of the price of running in-house operations.
Provide Leads
We Call & Qualify Them
You Get Results
Contact Sales
Free Consultation 🌟
Enquire today and find out how LeadCallers will help your business grow significantly
Free Consultation 🌟
LEADCALLERS IS THE GO-TO SERVICE FOR BUSINESSES LOOKING TO SUPERCHARGE THEIR LEAD CONVERSION
Improve campaign profitability by reaching leads faster, increasing the percentage of call qualified customers and appointments while eliminating under-utilised staffing costs.
LeadCallers offers integrated lead-to-call automation technology, real time performance reporting, agent qualification and live transfer.
When calls drive your sales, make LeadCallers your call marketing partner. Customer & Lead Calling made simple.
Find Out More
LeadCallers
Case Studies →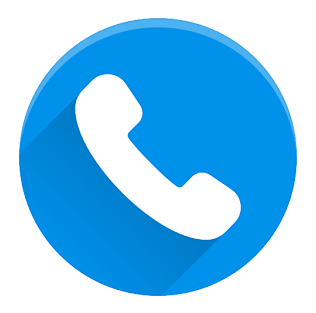 Services LeadCallers Provides
Service

Call Centres
Sales & Lead Generation
Customer Service & Engagement
Inside Sales (Lead Callers)
Virtual Receptionist
Social Media Management

Staffing

Agent Recruitment / Campaign Assignment
Agent Documents & Agreements
Commission Structuring
System Training
Sales & Product Training
Compliance & Regulation Training
Scripting Development

Management

Agent/Team Engagement
Campaign Management
Performance Management
Coaching & Development
Quality Assurance / Call Monitoring
Sales Process Review & Refinement
Escalations & Complaint Handling
Digital Campaign Management
Agent Payroll & Contractor Payment


Technology / Tools / Telephony

CRM / Lead Management Solution
Inbound/Outbound Phone System
Telephony
Inbound IVR Capabilities
Call Recording
SMS
Email
Live Chat
Agent Invoiceable Activity Tracking
Integration To Client Systems
LinkedIn Sales Navigator
LinkedIn Automation Tool

Reporting & Analytics

Agent Activity Reports
Daily Activity Report (agent submission)
Daily Activity Report (management submission)
Quarterly Business Reviews
Performance & Data Analysis
NPS
Custom Reporting


Data Services

Data & Lead Generation
B2B Calling Data
B2C Calling Data
Co-Registration Leads (B2C)


Digital Marketing

Lead Generation Campaign - Social
Lead Generation Campaign - LinkedIn
Web Page Create / Develop
Landing Page Create / Develop
Social Media Create / Develop
Google SEO

Consulting

Sales Process Review & Optimization
Customer Service Review & Optimization
Contact Centre Review & Optimization
Mystery Shopping


Home
Pricing
Case Study
Contact Us
Free Consultation 🌟
HOME
PRICING
CASE STUDY
CONTACT
FREE CONSULTATION
Lead Qualifying
LEAD QUALIFYING
Appointment Setters
APPOINTMENT SETTERS
Australia's Best High Performing Call Centre

🥇
Customer and Lead Calling.
LeadCallers is the go-to service for marketers & businesses looking to scale their call campaigns
.
LeadCallers will call your valuable leads and transfer qualified customers straight to your sales team.
Enquire For A Free Consultation 🌟
Over 300 companies have trusted LeadCallers as their call centre team
Amplify your pipeline with Lead Nurturing ⚡
Effective lead nurturing means the difference between success and failure in most industries. So before you blame your low close rate on bad leads or a lack of product-market fit, take a look at LeadCallers Lead Nurturing program
Enquire about LeadCallers Lead Nurturing program 🌟
Your sales team are closers. Get them in front of the right prospects at the right time by using LeadCallers robust Pipeline Management strategies.